20.March.2015
We operate in Europe with Roissy Emballage
In order to expand its global services, in 2014 FAB LOGISTICS established a partnership agreement with ROISSY EMBALLAGE of Roissy/CDG, France.
This Trans-Atlantic partnership is able to provide worldwide factory asset relocation services, with a focus on North America, select European markets, North Africa, the Middle East, and other global locations.
Our joint companies have a network of overseas partners. We operate in :
USA
France
Spain
Portugal
Belgium
Italy
Germany
Maghreb
Poland
Saudia Arabia
Egypt
Qatar
Turkey
We are specialized in industrial rigging & packaging, and have been chosen by international clients to meet their international equipment relocation requirements.
A recent project in collaboration with Roissy Emballage :
Fab Logistics & Roissy Emballage teamed to provide rigging/removal, storage, export packaging, transport & delivery of a complete semiconductor facility line out of France for a US-based customer. The project represented around 3000 cubic meters of hightech equipment.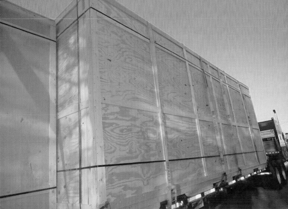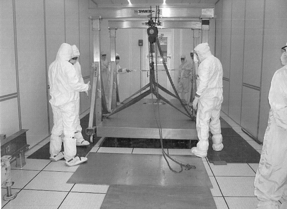 Packaging & Rigging
Roissy Emballage & FAB Logistics offer many types of packaging from industrial and high tech equipment packaging, complying with IATA, ISPM and IMDG regulations. In addition, we provide experienced & professional machinery dismantling, re-assembly, and rigging.
Logistics
Roissy Emballage Logistics platform offers: A 9000m2 permanently guarded storage area equipped with racks, sprinkler system. heating , cct cameras and anti intrusion alarm system.
Transport
Throughout France, Europe, and globally, with pick up from your sites to those of your clients or new plant locations, and utilization of our logistics platform